Pew Charitable Trust Global Ocean Legacy Project, Seth Horstmeyer, Director
Seth Horstmeyer oversees operations for Pew's efforts to create large, highly protected marine reserves, focusing on projects in Australia, Easter Island, New Zealand, and Palau.Global Ocean Legacy is working to establish the world's first generation of great marine parks by securing the designation of large, fully protected reserves.  To date, these efforts have helped to double the amount of ocean habitat that is safeguarded worldwide.
Horstmeyer joined Pew in 2008 and has assumed many roles within the environment team.  He was director of the initiative to reform industrial animal agriculture. Before that, he served as a senior officer responsible for overseeing domestic field operations and advocacy in more than 30 states.  During that time, he also served as director of Pew's Law of the Sea project. In that position, he worked with American businesses and national
security interests to create the American Sovereignty Campaign to encourage the U.S. Senate to approve an international treaty governing activities on the high seas.  Before coming to Pew, Horstmeyer spent more than six years with the National Environmental Trust.  
Prior to that, he worked for the Environmental Investigation Agency, an international nonprofit organization that investigates and exposes environmental offenses. Horstmeyer holds a bachelor's degree in geology from Miami University.
Turning the Tide on Deep Sea Destruction – Italian

Global Ocean Legacy Project 
Global Ocean Legacy First Generation of Marine Parks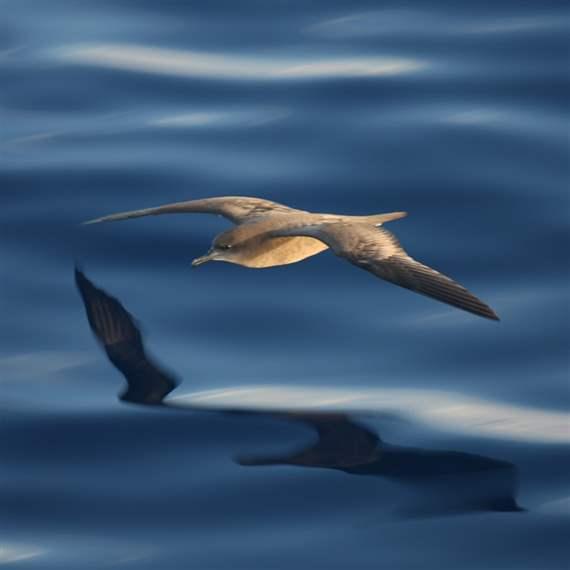 Announced: Kermadec, New Zealand: The Kermadec region is significant to New Zealand and the world, providing an important safe haven for threatened species and an underwater frontier that scientists are only now beginning to explore. In September 2015, New Zealand Prime Minister John Key announced the government's commitment to create a 620,000-square-kilometer ocean sanctuary in the Kermadecs, constituting one of the largest fully protected areas of ocean in the world. Pew and its partners have advocated for establishment of this sanctuary to safeguard critical species and support healthy ecosystems in the region for generations to come.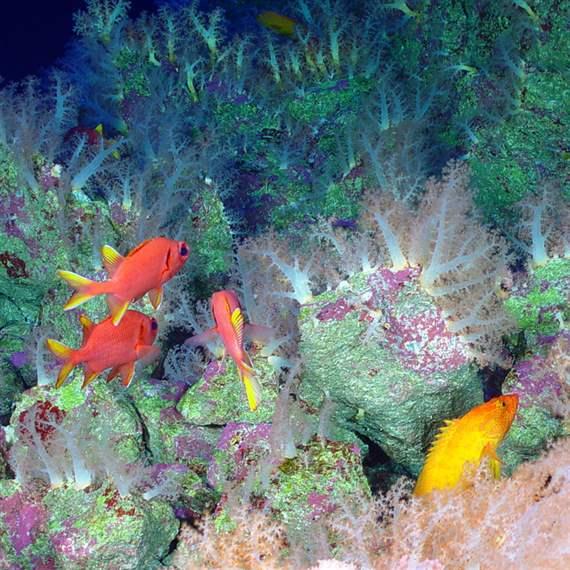 Designated, Marianas: In January 2009, President George W. Bush established by proclamation the Marianas Trench Marine National Monument, made up of three sections: the Volcanic and Trench units, plus the Islands Unit, which consists of 16,405 square miles of highly protected waters and submerged land in the western Pacific Ocean. The monument is located in the Mariana Archipelago, about 1,400 miles south of Japan.
The waters are home to rare beaked whales, dolphins, and colorful deep-water fish. More than two dozen species of seabirds inhabit the area, along with several species of endangered or threatened sea turtles, a variety of marine mammals, and giant coconut crabs, the largest land-living arthropod. At more than 36,000 feet, the Marianas Trench is the deepest place on Earth.
In 2008, Pew's Global Ocean Legacy project joined efforts by residents of the Northern Mariana Islands, a U.S. commonwealth, to help safeguard the area, which then became the second major marine monument designated in the United States. Today, GOL continues to work with islanders to improve protections for this unique biological and geological hot spot.